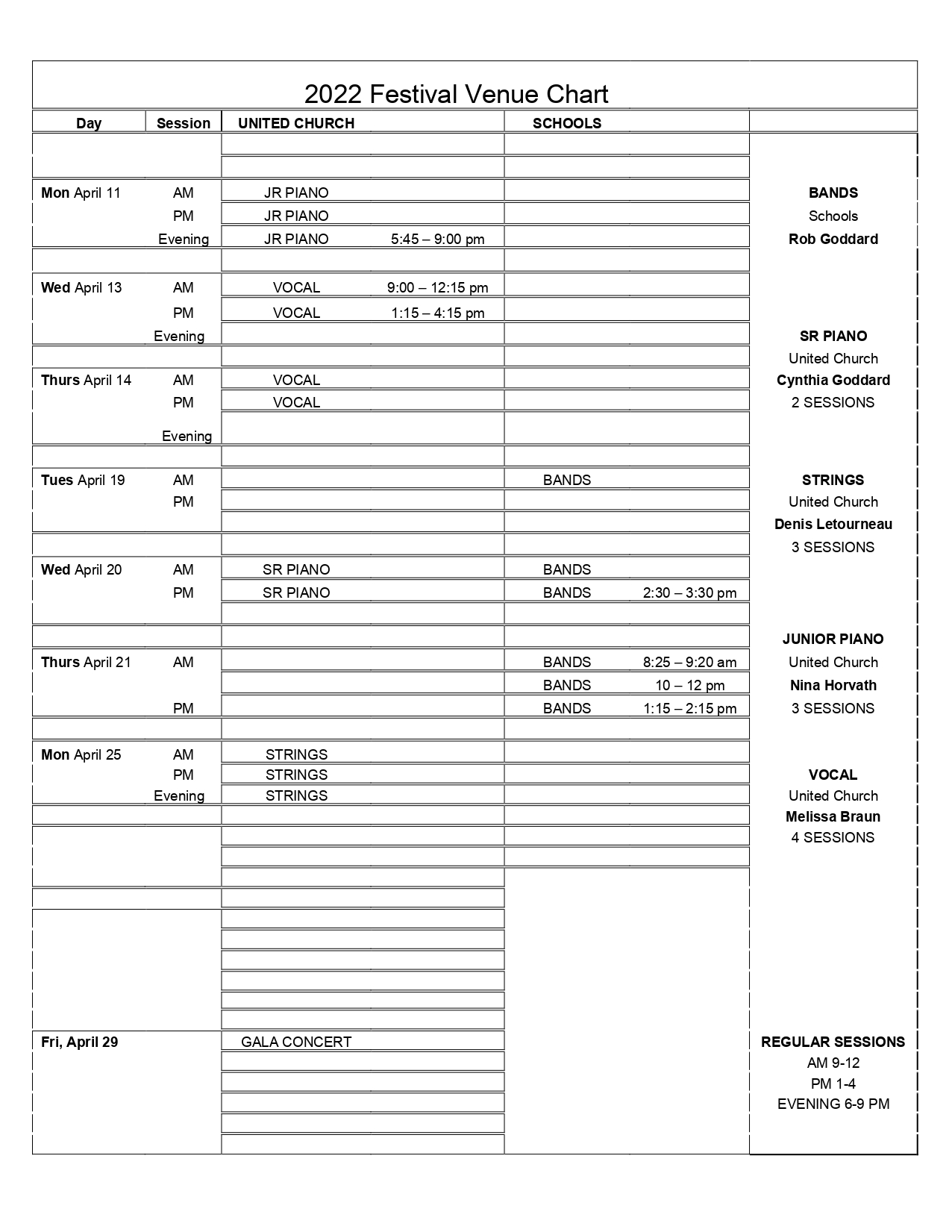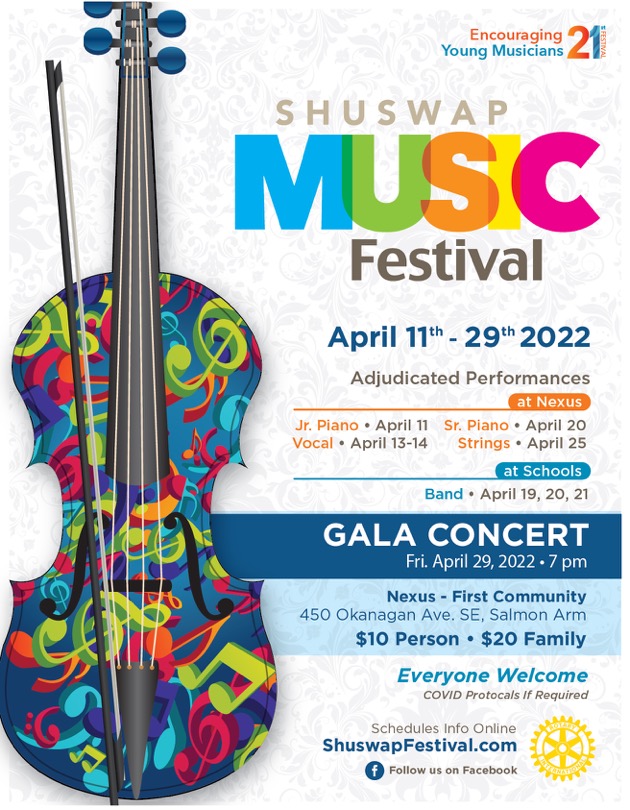 Salmon Arm's 22nd Annual Shuswap Music Festival runs April 11-29. Adjudicated sessions, open to the public, scheduled for Nexus at First are:
Vocal–April 11-14;
Choral–Adult choirs, Wednesday evening, April 12 (6:00-7:30 pm) and school choirs, Friday, April 14 (9:00-10:30 am)
Piano — April 17-19
Piano Ensembles–April 19, evening (6-9 pm)
Strings–April 24-26
School Bands perform at Song Sparrow Hall, April 18-20.
Adjudicated sessions: AM (9-12); PM (1-4); and evening (6-9 pm)
The Gala concert showcases the Best of the Festival on Saturday, April 29, 7:00 pm at Nexus.
Admission is $10 per person, $20 per family. Everyone is welcome.