A successful 2017 Festival was held from April 12 to 28 with more than 400 young and amateur musicians performing for their peers, adjudicators and community. The festival closed with a Gala Concert and awards presentation on Friday, April 28 at Nexus, First United Church. Award winners and musicians and vocalists recommended for the Provincial Performing Arts BC Festival are listed on this website.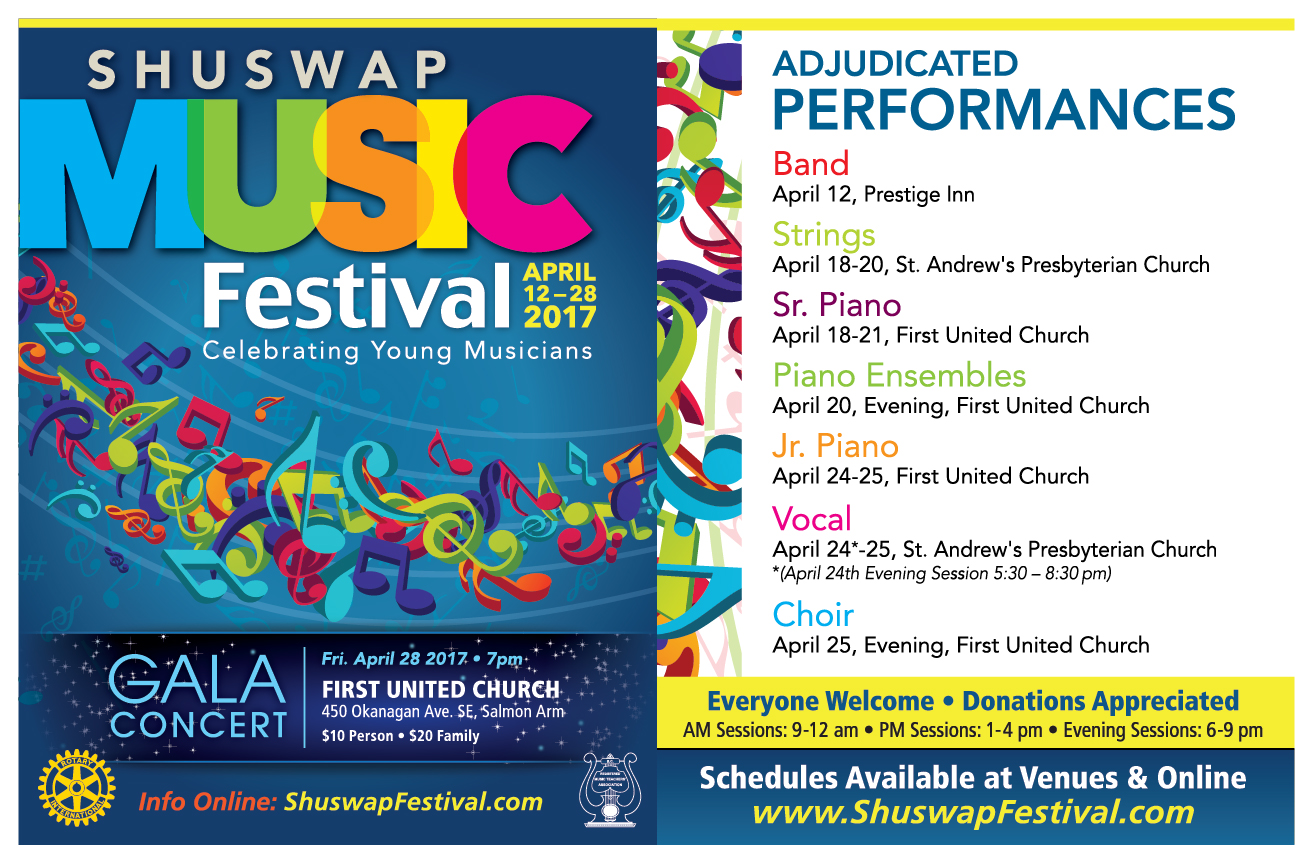 Loading…
Calling All Volunteers...
This event would not be the success that it is without the generous help of our volunteers.  We thank you for that!
We are asking that all who wish to volunteer this year submit the Volunteer Registration form via the button below.  We have a new system, and it would be very helpful to us to have your information in it when we start scheduling.