Shuswap Music Festival April 2023
The Board of Directors and the Rotary Clubs in Salmon Arm are pleased to host the Shuswap Music Festival from April 11 to April 29, 2023.
The purpose of the Shuswap Music Festival is to encourage, support, challenge and celebrate music students and amateur musicians by providing opportunities for learning and performing on the road to musical excellence.
In addition, the Festival provides the opportunity for constructive and professional evaluations of musical performances.
The Festival is produced by a not-for-profit society managed by a volunteer board of directors.
Gala Concert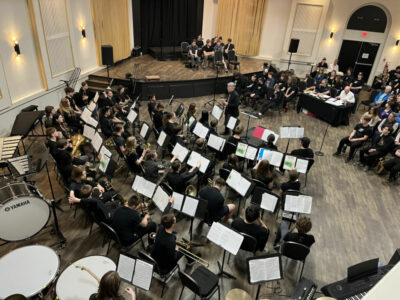 School bands entered in the 2023 festival performed at Song Sparrow Hall, a new venue for the festival.

THANK YOU,  Volunteers!
 You are essential to the Festival. Please consider volunteering for the  April 2023  Festival.
Thank You to the donors and sponsors who continue to support the Festival, especially during the Pandemic.
SPONSORED BY: