Congratulations to our 2017 raffle winner: Ian McTavish of Salmon Arm.
"Current Affairs" is a watercolour painting by local artist Lou Conron, depicting the wonders of the Adam's River salmon run. It is done using a negative painting approach and layer upon layer of colour glazing.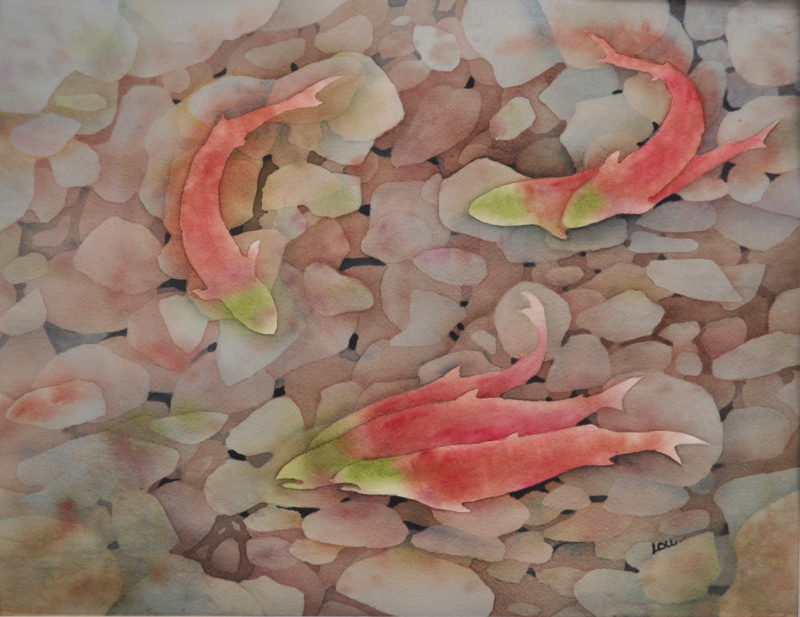 Get your tickets for your chance to win a beautiful painting by local artist and music teacher, Lou Conron. Proceeds for this fund-raiser support the 17th Annual Shuswap Music Festival. Tickets are available for $2.  Watch for sales at various community outlets and Piccadilly Mall. Draw to be made at the Gala Concert, April 28th 2017. Your support is gratefully appreciated!